Are you Planning Pregnancy - Reasons to Visit Gynecologist Now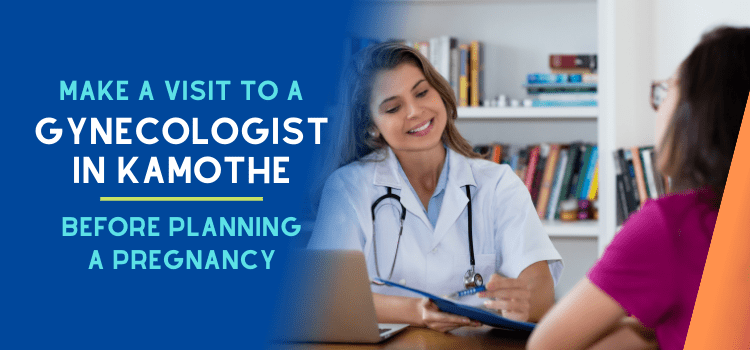 Getting pregnant is perhaps the best news you can get! Complications regarding maternal and fetal health have reduced manifold now. Thanks to the 'information age' that has offered unmatched access to medical information. Prenatal interventions and diagnostics have also improved immensely over a period of time.
Your partner can play a major role in you getting pregnant. Emotional support and motivation can be truly helpful and significant, particularly assuming that you're trying to make changes to your way of living and eating as you prepare for pregnancy.
Your partner or sperm donor's health is likewise significant with regards to getting pregnant. Incorrect diet and poor lifestyle can bring down sperm count and semen quality. This can make it harder to get pregnant.
A few things that can bring down sperm count include:
Using steroids
Consuming alcohol or tobacco
Smoking
Taking specific physician recommended drugs and over-the-counter prescriptions
Spending an exceptionally long time in hot conditions (i.e., hot tubs, saunas, steam rooms)
Having a poor and untimely eating routine
You should talk to your partner about following a healthy lifestyle that can help their wellbeing and your future pregnancy.
Preconception Visit To Gynecology Center In Kamothe - An Important Step In Planning A Pregnancy
Your most significant prenatal visit to the gynecology center in Kamothe may really be a preconception visit. This is an opportunity to visit your doctor prior to getting pregnant to examine and distinguish any actions you ought to take before conceiving. You should also talk about your personal medical history and family medical patterns, different risk elements, and any medications you are presently taking.
Your preconception visit to the gynecologist in Kamothe will allow you to know whether you are fit and healthy before you get pregnant.
Preconception Plan Checklist As Per Maternity Hospital In Kamothe
Your preconception plans should include the following points:
Yourself quit smoking, if you do
Reducing the intake of liquor to just one drink/day and totally cutting down on it once you get pregnant
Completely stop the use of any illegal or recreational drugs, in case you use any
Discuss all prescriptions and medications you are presently taking or have taken in the past
Start the intake of folic acid (400 mcg/day) in order to lessen the chances of brain and spinal-related birth defects in the baby
Taking other minerals, supplements and vitamins as prescribed by your gynecologist at Matoshree Multispeciality Hospital in Kamothe
Start or maintain a systematic and regular health regime
Complete physical check-up along with necessary tests like cholesterol count, Pap Smear test, etc.and taking treatment or medication as per the reports
Working on unrestricted medical problems like diabetes, high/low blood pressure, thyroid, etc. by discussing the same with your gynecologist at Matoshree Multi-Speciality Hospital
Going for necessary vaccinations like Rubella, Hepatitis, Varicella, etc.
Foods to eat while planning a pregnancy
You will need a mix of the below mentioned healthy foods which are loaded with nutrients if you are planning to become a mom-to-be:
For Folic Acid: Along with taking folic acid medicines prescribed by your gynecologist, you should eat:
Beans and nuts
Oranges and strawberries
Leafy green vegetables
Fortified cereals
For Calcium: Try getting around 1500 mg of calcium everyday from the below mentioned:
Milk
Cheese
Yogurt
Kale and broccoli
For Iron: This mineral is very important while delivering oxygen to your baby while you are pregnant. Foods rich in iron include:
Lean meat
Spinach
Fortified breakfast cereals
For Omega-3 Fatty Acids: It's important to get it from whole foods along with supplements:
For Protein: Foods which are loaded with protein include:
Lean meats
Black beans
Fish
Eggs
Getting on-time and reliable prenatal care improves the probability of a sound birth result for mother and the baby. Satisfactory prenatal care is subject to both getting care early and getting care consistently all through the pregnancy period.
Matoshree, a trusted baby delivery hospital in Kamothe, has an extensive team of health care providers like - experienced nurses, expert obstetricians and gynecologist, physician, etc. to offer you with best prenatal care in a number of ways. We also have expert and trusted pediatrician in Kamothe to give the best care and treatment to your newborn.
Maternity Hospital In Khandeshwar,Gynecology Center In Kamothe,Gynecology Center In Navi Mumbai,Maternity Hospital In Navi Mumbai