Vaccination, Abortion Center And Maternity Hospital
Our mission at Matoshree is to deliver the best healthcare services to all our patients. We specialize in gynaecology. We are blessed to have one of the leading gynecologist in Navi Mumbai, Dr Ganesh Wakchaure. He is also a renowned laparoscopic surgeon who has time and again proved his merit in the OT! Dr Ganesh has helped us to become one of the leading maternity hospital in kamothe..
Our hospital is also one of the well-recognized vaccination centers in Kamothe! We understand that both the mother and the child need to be in perfect health before we discharge them.
This is why we have a dedicated vaccination centre that allows us to ensure your baby is safe from deadly diseases by administering necessary vaccinations and that too at affordable rates.
We also have full time pediatrician Dr Supriya Wakchaure. She is also a neonatologist. She has been hailed as one of the best in her sector.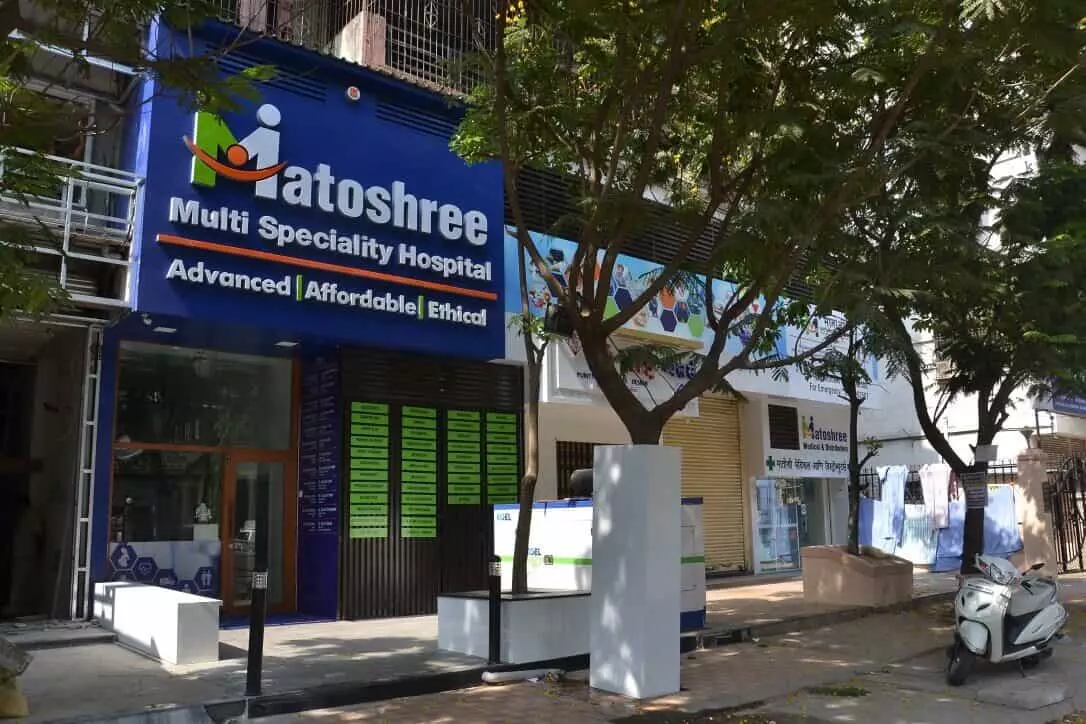 Why choose us?
Indian medical sector has come a long way over the years. We at Matoshree Hospital want to contribute to this exponential growth. We started off as a hospital that specializes in gynaecology but now, we are capable of imparting impressive medical assistance.
We have diversified our hospital's specialities and now we specialize in the following fields as well:
Endoscopy
Urology
Plastic surgery and
Orthopedic surgery.
We also specialize in taking care of unplanned pregnancies right away. India has come a long way but the Indian society still has to come out of its conservative shell. Unplanned pregnancies are common and should be dealt with care. Hence, if you are in need of a medical method of abortion or looking for a reliable abortion centre – think Matoshree!
What makes us unique?
Simple – our infrastructure! We are backed with not only the best medical staff but also the medical infrastructure that is second to none.
Here is a list of facilities you will be benefiting from when you choose us over others:
We have a state-of-the-art Operation Theater that is equipped with all modern amenities and medical equipment.
Our labour ward is fully air-conditioned - this ensures that expecting mothers or mothers who already went in labour can go through the next stages of their pregnancy without getting drenched in sweat.
We have cord blood banking solutions at our hospital that allows us to ensure that your baby's cord blood and placenta preserved for future requirements.
We have a dedicated diagnostic and pathology centre that is kept open 24 hours a day. This allows us to meet your requirements, irrespective of the time of the day.
At our hospital each and every delivery attended by our own neonatologist to ensure immediate resuscitation of baby.
Our pharmacy is also open 24 hours a day thus allowing you to get your hands on necessary medications in a jiffy.
We started off our journey as a baby delivery hospital and now we are a multi-speciality hospital that is expanding at an exponential rate. We couldn't have achieved all of this without the support of our doctors, our medical staff and of course you – the patients and their families. We promise to keep our services affordable so that we can continue to serve your medical needs for decades on end!